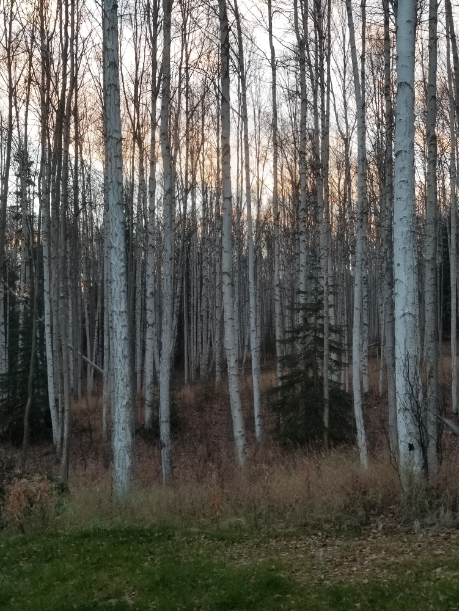 Called the Golden Heart City, Fairbanks is the second largest city in Alaska, and is known for short, sunny summers and long, harsh winters.
Gardeners in the Fairbanks area can expect the outdoor growing season to be from early June to mid-to-late August. Some years the weather is favorable enough to begin outdoor growing in mid-to-late May, however, unpredictable, late frosts and even late snowfalls encourage local gardeners to be cautious and not to begin outdoor planting until early June. This short outdoor growing season requires Interior gardeners to be more aggressive in starting their plants indoors around six to eight weeks before their desired transplant date to ensure good yields. Due to the high variance and severity of Fairbanks' winter temperatures, overwintering perennials can be more of a challenge than other more temperate areas of Alaska.
With a little help from the variety of local resources, such as UAF Cooperative Extension publications, local greenhouses and gardeners, most obstacles to gardening in Fairbanks can be mitigated or overcome.
Fairbanks' Garden Climactic Zone
Nearest weather station: Ester 5 NE, Alaska US
Normals for years: 1981-2010
USDA Plant Hardiness Zones: 3a (-40 to -35 °F) & 2b (-45 to -40 °F)
(Data presented in tables below is historical data collected from the Ester 5 NE, Alaska US weather station, available in more detail one NOAA's website. You can find climactic data for your area by utilizing NOAA's Find a Station tool.)
Temperature and Precipitation Normals from 1981-2010
| | | | | | |
| --- | --- | --- | --- | --- | --- |
| | May | June | July | August | September |
| Average Daily Temperature ( °F) |   46.5 | 58.3 | 60.2 | 52.8 | 42.4 |
| Average Daily Maximum ( °F) | 61.9 | 73.7 | 73.8 | 65.7 | 54.3 |
| Average Daily Minimum ( °F) | 31.9 | 42.8 | 46.6 | 40.0 | 30.5 |
| Average rainfall (in.) | 0.73 | 2.27 | 2.72 | 2.03 | 1.40 |
First and Last Frost Data
Relevant Data Obtained from NOAA
| | | |
| --- | --- | --- |
| 32 °F is used here to determine frosts. | Probable Growing Season (90% probability) | Possible Growing Season (10% probability) |
| Date of First frost | September 23 | August 24 |
| Date of Last frost | May 9 | May 27 |
| Freeze Free Period | 96 | 126 |
| When day lengths are longer than 12 hours | March 17 | September 25 |
Average Monthly Temperature for Fairbanks, Alaska
About sshammond2

Twitter •